 Booth C15
Sep 26-29 | Rotterdam, Netherlands
Join us for Europe's biggest international higher education event!
Meet us at EAIE | Booth C15
Learn about our end-to-end student marketing and recruitment solutions.
Global visibility & promotion
Student marketing & lead generation
Engagement & enrollment management
Social Media & Retargeting
Virtual fairs
Power up your student recruitment with Keystone Education Group - meet our colleagues from our International, FindAUniversity, UniQuest and Blueberry teams at EAIE this September.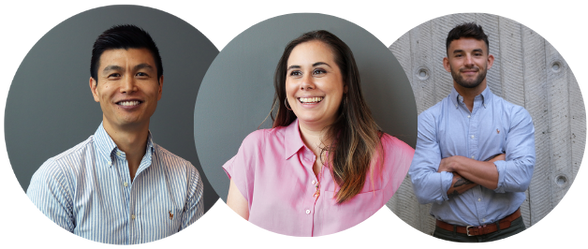 Discover why 5500 universities choose Keystone
Student Marketing Services
Reach 110+ million student visitors each year across our 460 global websites including Masterstudies.com, Educations.com, Bachelorstudies.com, and Onlinestudies.com. Boost your brand awareness with social media retargeting, email marketing and much more.
Student Engagement & Enrollment
Select from our range of services across the student recruitment journey, from nurturing and managing your student prospects to all the way through to application, enrollment, and beyond.
Meet our colleagues from across Keystone at EAIE 2023!

About EAIE 2023
Conference
Keystone Education Group is proud to be an Exhibitor at the EAIE 2023 Annual Conference.
From eaie.org, "The 2023 EAIE Conference theme 'Connecting currents' celebrates the maritime history of Rotterdam and embodies the importance of water to the city, providing economic opportunities as well as existential threats. Rotterdam is a place where the river meets the sea. In similar ways, international education actively connects 'currents' of thought, areas of expertise, disciplines and cultures. From virtual learning to climate action, multilingualism to geopolitics, the currents we navigate as international educators are fast-moving and unpredictable, exciting and important."