REPORT
A Survey of Prospective Students Who Want To Study in the USA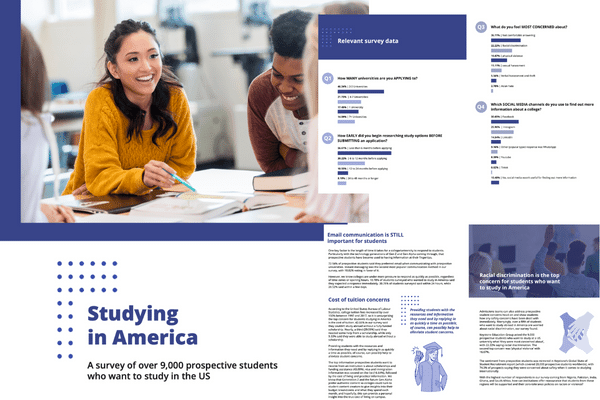 A survey of 9,000+ prospective students who want to study in the US.
Are you a US institution that wants to boost your international student recruitment?
We asked students, specifically wanting to study abroad in America, about their communication preferences, study preferences and their biggest worries.
Report highlights:
Almost half of students applying to study abroad in America are applying to two or three colleges
Over a fifth are applying to between four and seven universities - making the competition for students fierce among colleges
Over half of prospective students are undertaking a shorter recruitment and enrollment journey.
Read more insights like these in our new 'Studying in America' report.
Download Report
Please enter your details to receive a free copy of Studying in America Report.