Higher Education Agencies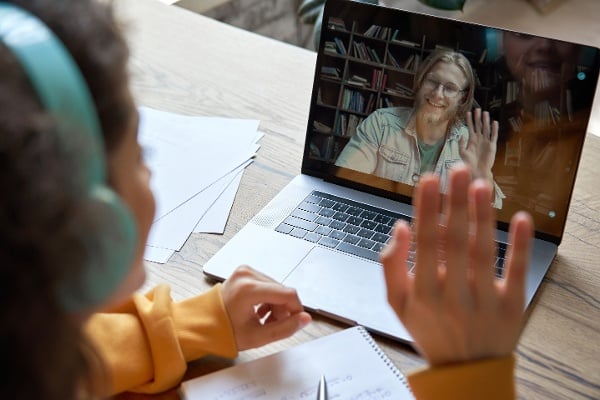 Academic Student Recruitment Agencies
Student recruitment agencies give colleges and universities a boost when it comes to enrolling new cohorts, and our agencies are no different – sending over 2,500 students to study abroad in 2022.
With so many choices and opportunities out there, there is more competition than ever for universities and colleges to recruit the best-suited, academically talented students to their schools.
Keystone agencies specialize in attracting high achieving, international students wanting to study abroad to consider, apply and enroll at your institution.
Our dedicated agency services work with you as a partner school to:
Advise, counsel and consult students on the best-fit programs from your college

Provide essential information about studying abroad, including visa and in-country requirements

Hold virtual and in-person events to showcase your university in students' home countries to help inform their decision making

Provide professional and informed insights, advice and consultancy to help shape your international recruitment and enrollment strategy
blueberry.nu
Blueberry helps students who want to study abroad, offering free study guidance and help for students with the entire application process. Originally established in Sweden, Blueberry works with a wide network of international colleges and universities, providing expert study abroad services on their behalf, to a large number of prospective students in Europe.
SONOR
SONOR, or Study Outside Norway, works with over 70 major universities throughout the world, with a current emphasis on the USA, the UK, Ireland, Australia, New Zealand, Singapore and medical degree programs throughout Europe. SONOR offers a free service to students to help them navigate applications, recruitment processes, and ultimately find their first-choice international program.
Full Service Higher Education Marketing Solutions
At Keystone, our higher education marketing specialists consult with program management providers and schools to develop solutions that cater to the specific needs of many institutions and departments simultaneously.
Keystone's multilingual services make it simple to establish a university or program's brand across the global market and our exclusive Geo Targeting services allow you to focus your marketing and recruitment strategies within ideal geographic and demographic areas.
Our recommendations for media campaigns and marketing strategies have the combined expertise of our international team of advisors, and with more than a decade in higher education digital marketing, Keystone can offer the best conversion rates and most accurate lead generation in the industry.
Since 2002, Keystone has been a leader in the global higher education marketing sector. Schools and programs featured in our listings receive the most qualified enquiries because they appear in organic search results, and Keystone's custom-built marketing packages fit institutions and education providers of all sizes. Whether you want to increase exposure of a handful of programs or need to establish the brands of dozens of schools, Keystone provides the tools and knowledge to solve your marketing needs.
Book a demo
Please leave your details, and our friendly team will get in touch.