2023
State of Student Recruitment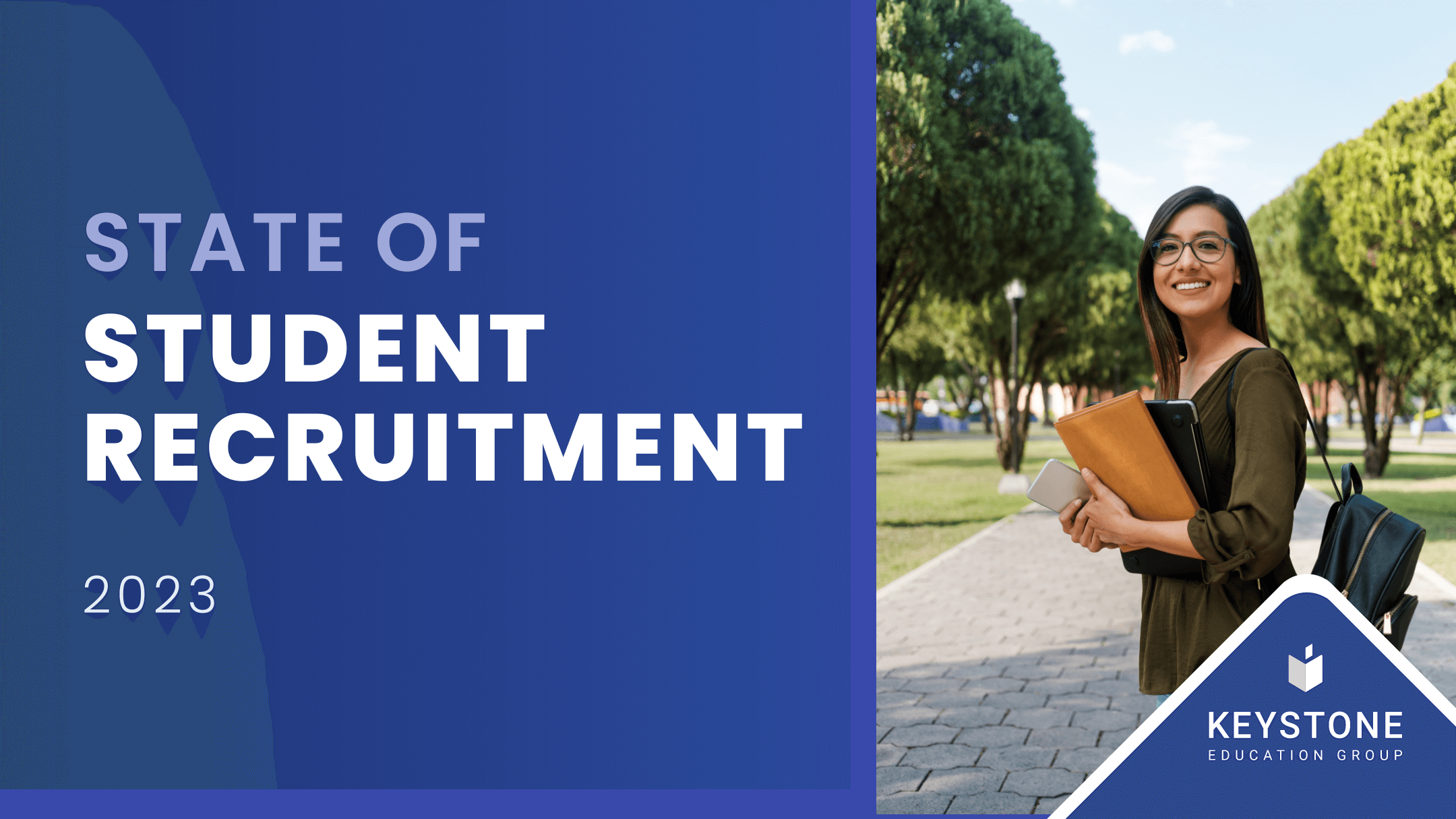 State of Student Recruitment 2023
Keystone's flagship annual State of Student Recruitment report provides crucial insight into the world of prospective students. How are students thinking about studying abroad, and studying in general?
We surveyed over 23,000 prospective students in 195+ countries and the 2023 State of Student Recruitment report examines a range of student behaviors, and expectations, including:
Their motivations for studying abroad
Their first considerations when researching universities
Their financial and safety concerns
The channels they use to find and decide on institutions and programs
In addition to the report, we have also compiled the data into interactive dashboards, where you can examine in detail the results by level of study, country and much more.
Register to download your copy of the report and access the data dashboards.
Register to access reports & data
Share the report on social media!