Keystone acquires study abroad agency, SONOR
SONOR joins Keystone Education Group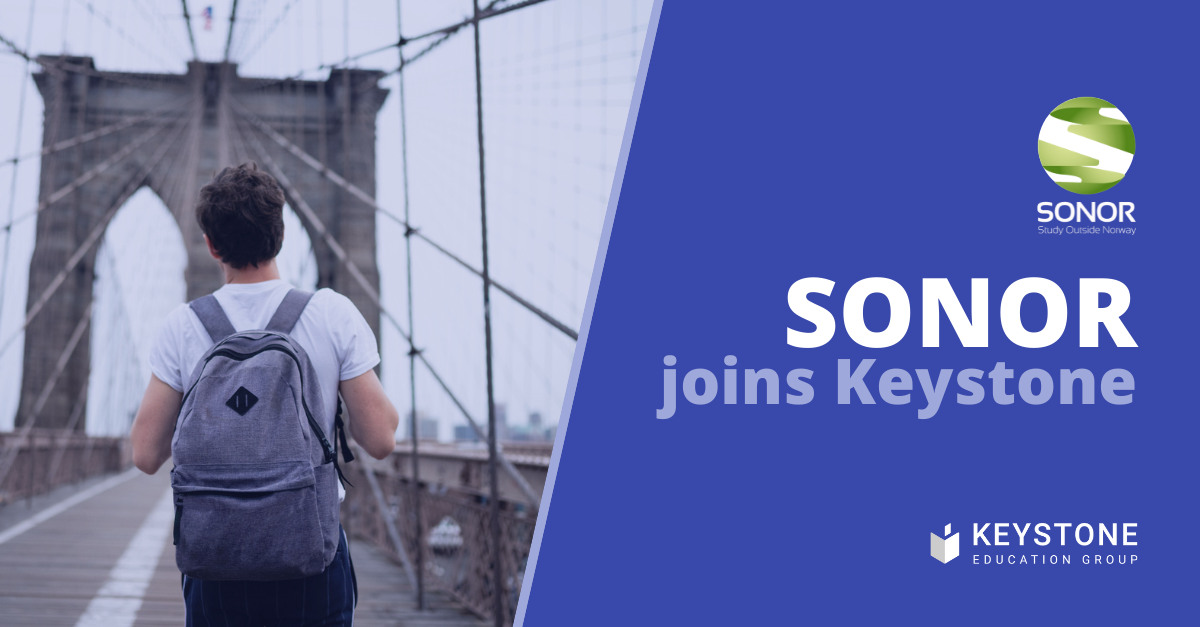 Keystone Education Group (Keystone) has expanded its study abroad offering with the acquisition of Norwegian-based educational consulting agency, SONOR.
SONOR, or Study Outside Norway, works with over 60 major universities in English-speaking countries, such as the USA, the UK, Australia, and New Zealand, and offers a free service to students to help them navigate applications, recruitment processes, and ultimately find their first-choice international program.
"With SONOR, we aim to further consolidate our position as the leading agent for study abroad programs in Northern Europe and expand our offerings in the US, European and Australian higher education market," said Erik Harrell, CEO of the Keystone Education Group.
"We will work with SONOR to support students at every step of their enrollment journey; pooling our resources, insights and reach to help students find the right degree or study program.
"SONOR's dedication to finding the right education for students fits perfectly with our vision at Keystone - both sharing a long history of helping students through their journey to the classroom.
"For institutions, we will be able to further expand our student recruitment offerings, helping them to enroll the right students for their programs, and meet their enrollment needs."
The deal follows a period of substantial growth for Keystone – notably, following the acquisition of UK-based UniQuest in October 2021, and German student-athlete placement agency uniexperts in March this year. It is the second acquisition of an overseas educational consulting company, following Swedish-based Blueberry.nu in 2019.
By joining Keystone's student recruitment agencies, the companies will send over 2500 students abroad in 2022 combined.
According to a 2021 survey by the National Association for College Admission Counseling (NACAC) and the American International Recruitment Council (AIRC), around 49% of US institutions use agencies to reach their international student recruitment goals, showing significant growth potential for the US study abroad segment.
The deal strengthens Keystone's position as a key player within the US market as it continues global expansion of its end-to-end student recruitment services.
About Keystone Education Group
Keystone is trusted by more than 110 million unique prospective students every year to help students and learners make one of the most important decisions of their lifetimes, namely, which higher education degree program or course to attend.
In turn, Keystone helps over 5 500 education institutions reach, recruit, and enroll prospective students in more than 190 countries, across 460 student websites, including Masterstudies.com, Bachelorstudies.com, Educations.com, Studentum.se, and FindAMasters. Keystone also operates a range of other global student recruitment services, including UniQuest, Blueberry.nu and Keystone Sports.
Headquartered in Oslo, Norway, Keystone is backed by Viking Venture and Verdane, two leading Nordic venture firms. With offices across the Nordics, Germany and the UK, Keystone has an international staff of more than 600 employees.