NOW AVAILABLE
Regional reports published weekly!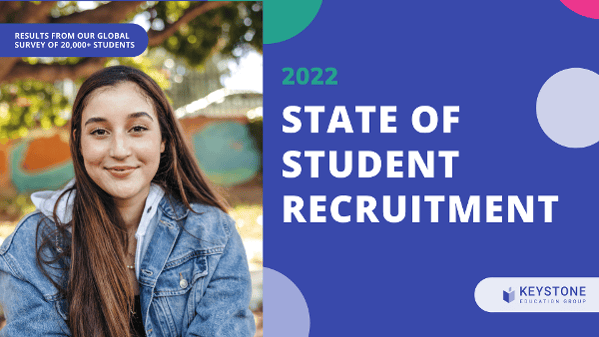 State of Student Recruitment 2022
Get access to data and insights from a global survey of 20,000+ prospective students. Register to recieve:
Live data dashboards
30+ pages of global report highlights
NEW! Six regional reports & webinars
Higher ed panel discussion video
What are the top study destinations in 2022? How are students communicating with institutions? What are their challenges and concerns in relation to study abroad?
Discover this and more in the 2022 State of Student Recruitment.
Register to access reports & data
Share the report on social media!