Powerful Analytics with SmartHub
With SmartHub, you have full access to metrics and data, empowering you to have a global view of your Keystone marketing – all in one place!
Track your impressions, clicks and qualified student leads.

Export data into PDF, CSV and Excel.

Segment with individual metrics dashboards – view the breakdown of analytics by program or group.

Analyze and compare data trends - see top programs, countries and more.

Advanced Demographics – gender, age, desired enrollment dates.

Reporting – keep the whole team up to date with our fully automated report system, collated data in seconds, delivered straight to your inbox!
Automated Marketing Reports
Do you need to create marketing and recruitment progress reports?
Want to share key data with your colleagues and superiors, to keep them updated on your student marketing activities?
With SmartHub, our software will automatically generate and send out reports for you.
Create Your Own Reports
Visualize key marketing metrics – traffic analytics, audience demographics.

Easily monitor your progress with the SmartHub performance dashboard.

Automated reporting system – customize and send metrics reports to your team.
Keep Everyone in the Loop
Customized reports delivered directly to your inbox .

Reports are sent automatically to your colleagues and team.

Set your desired report sending dates and times (daily, weekly, monthly).

Ensure full transparency of your marketing activities .

Available in Excel and PDF formats.

Easy to set up - we can help too, just ask us to show you.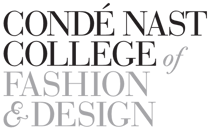 "SmartHub has helped the Condé Nast College immensely. As a small team, we're often overwhelmed by student queries and the automation of this system has helped support our communication with prospective students. The team at Keystone have been so helpful to us and we would strongly recommend the system to any education provider."
Celeste Good, Head of Digital Marketing/Admissions
Condé Nast College of Fashion & Design
Request a call
Please leave your details, and our friendly team will get in touch.