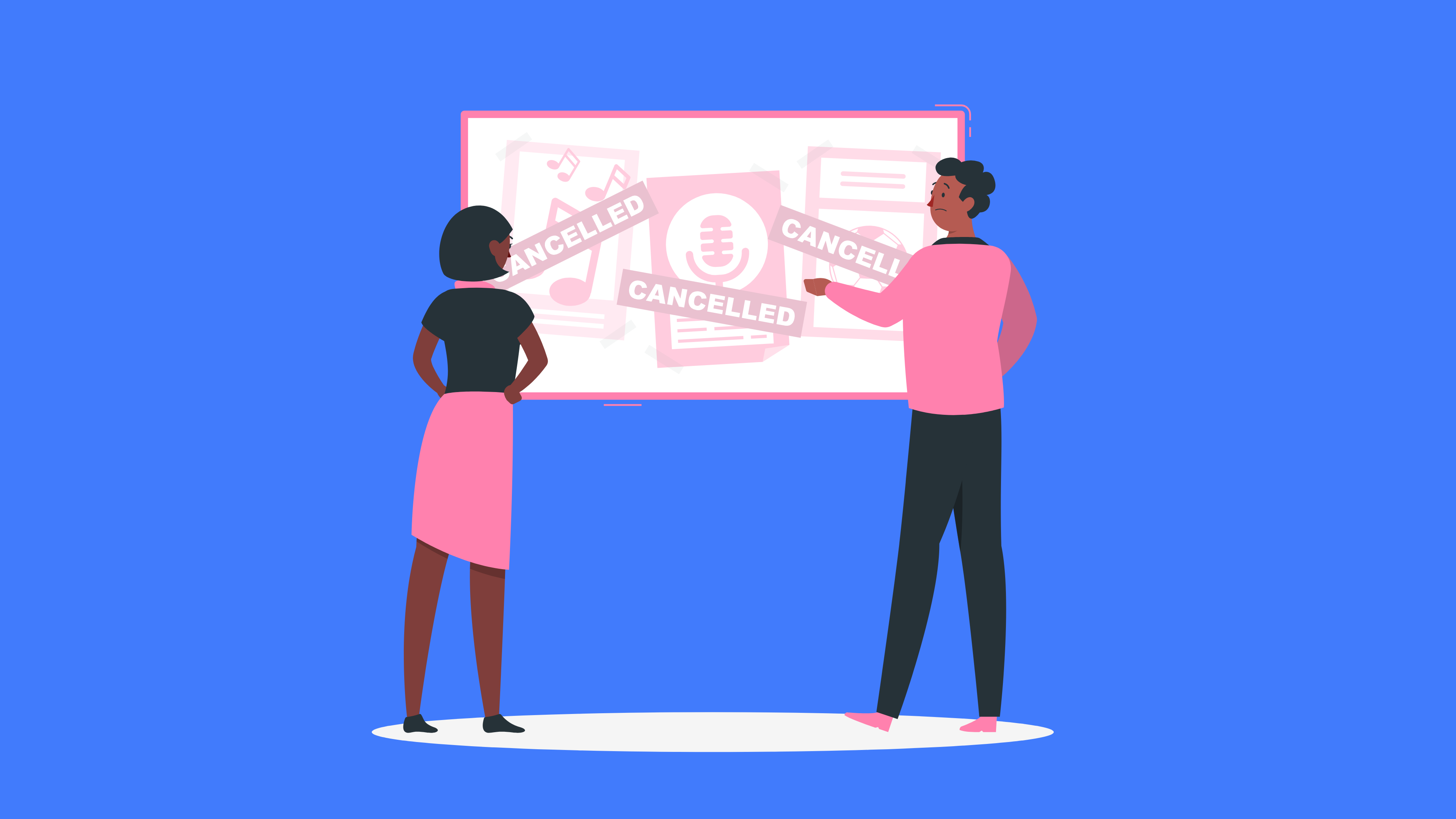 The current generation of incoming college students are experts at filtering out irrelevant and inauthentic information. From a young age, they have been hit with advertisements and communication on far more platforms than their parents. As the world of higher education welcomes students back to campus this fall, it is essential to provide frequent updates and personalized communication to keep students engaged, informed, and excited about the future.
How to best communicate updates?
For larger groups, include video messages on social media, embedded in email campaigns, and placed on the university's home page. For smaller populations of students, make the videos even more personalized. You can use college deans, seniors from the same major, recent graduates, and successful alumni to tell their story and to communicate vital information.
College students want to feel relevant and expect full transparency during these challenging times. As a result, many institutions have developed a COVID-19-specific landing page on their websites, student portals, or social media groups. Although not every update or statistic contains positive news, keeping students informed is the key. It is okay to not always have the answers, but clear communication is vital.
Boost Your Student Support Services
As society slowly returns to normal, students will seek new and improved student services. Career preparation has changed. There is a greater need for mental health counseling on college campuses. Professors who once had an open-door policy to help students face-to-face might keep the door closed, but can remain on Zoom for extra academic assistance. We have learned long before the pandemic, college students are a resilient group, but everyone has been impacted by social isolation in some form. Institutions that respect their students and listen to their needs will ultimately make stronger connections with the community for years to come.
Financial aid and student loan debt has been in the headlines before March 2019, but the global pandemic and economic recession has made paying for college more stressful than ever. Class action lawsuits continue due to sub-par virtual education models at schools like New York University, Yale, Brown, Harvard, and Purdue. Students (and their parents) feel the quality of education has dramatically declined compared to in-class, on-campus learning. Students that chose the residential experience also felt they were being taken advantage of, paying for room and board when they were forced to live at home for most of 2020. How are institutions communicating tuition reimbursements and financial aid assistance? Assisting Students With Funding & Tuition During COVID takes a closer look.
Focus on flexibility & adaptability
Assuming that every student wants to return to full-time, in-class learning is naïve. The impact of social distancing will lead to long-term change in the way professors teach, and on which platform they choose to teach on. According to the State of Student Recruitment 2021 Report, 66% of students are looking for fully in-person learning, 37% want a flexible online-campus hybrid model, and 21% plan to earn a degree fully online. Allow students to join the decision-making process through online surveys. Like the global workforce, not every student will want to return to the classroom full-time. There may be certain classes where Zoom is not only sufficient but preferred. Find out which clubs and organizations should continue meeting in person and which ones should move to a hybrid model. Discover how your institution can improve the technological infrastructure and continue utilizing digital tools in the classroom, whether in person, or online. It is unlikely every student on campus will submit a survey response, but by giving students the power to influence future decisions, they will feel more connected to the college and the community.
Virtual learning has not only impacted students but also their professors. The Impact of COVID-19 on Higher Ed Professionals discusses the changes and challenges professors face as colleges campuses re-open. COVID-19 has pushed many to rethink traditional on-campus teaching. Online learning may or may not replace the in-class, face-to-face model, but the impact of COVID-19 will remain for years to come. Online class technology wasn't invented due to COVID-19; it has been with us for years but has significantly improved in the last year. Necessity is the mother of invention, and the pandemic has exponentially expanded the need for professors with technological proficiency. It is up to institutions to assist their entire professor-student community in adjusting to traditional learning along with an online learning experience.
It will take some time for college life to mirror what it was before March 2020. Still, institutions are making significant strides in areas like athletics, in-class learning, dining options, social gatherings, and even study abroad options. GoAbroad.com offers 8 Post-COVID Safety Tips for Students Studying Abroad and says that the more that the students research, communicate, and prepare for a semester overseas, the safer the experience.
While discussing international study, it is also important to communicate campus updates with international students. The Initial Impact of the Biden Administration on Higher Ed covers the U.S. Citizenship Act, providing citizenship to immigrants with a destabilized status, but what are the campus rules? Do current and incoming international students understand the rules and guidelines for a safe Fall 2021 return? The information provided on social media to a domestic population of students may not apply to the international population. The Center for Global Engagement at Florida State University created a separate page used to exclusively notify international students of any changes being made.
Lastly, (but not the least) mental health matters. According to mental health surveys conducted by the Pew Research Center, 70 percent of teens say anxiety and depression are a "major problem" among their peers. The pressure of getting into a "dream college," earning good grades, looking good on social media, and avoiding unrealistic student loan debt threatens the mental health of today's youth. And after over a year of social isolation and Zoom fatigue, students will likely have mixed emotions about returning to campus full-time. Be sure to include tips and guidelines to combat depression and anxiety in your post-COVID communication. Acknowledging challenges and monitoring mental health is crucial as institutions of higher learning re-open their doors this fall and develop permanent improvements for the wellbeing of their students.