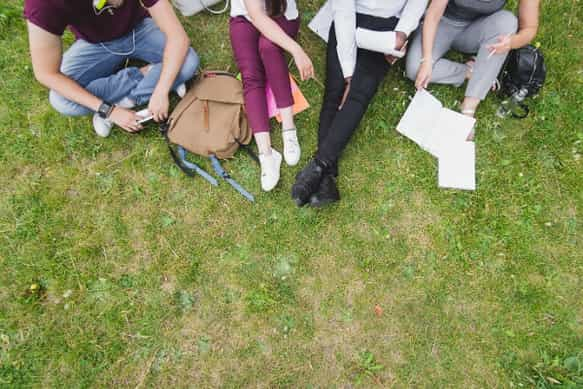 Now that the spring semester is well and truly online, universities and colleges in the northern hemisphere are looking ahead to how they can best offer their summer programs remotely. In this article, we look at ways universities are adapting their summer programs in the face of the COVID-19 pandemic, and how to get the most out of this alternative format.
Online summer schools may increase student enrollment
Harvard Summer School is one of many universities that is moving its 2020 summer program online due to the COVID-19 pandemic. Hosting around 9,000 students every summer for courses at both a college and high school level, the program at Harvard is an important event for many students around the world. Like other universities, Harvard has switched its summer curriculum to online delivery, offering sessions over video-conferencing. Additionally, given the sudden changes in program format, Harvard is also offering the option for students to consider if they still wish to continue these programs or not.
Despite these changes, the increased accessibility of Harvard's summer school programs could potentially result in an increase in enrollment. A spokesperson for the school cited that while it is too early to predict exactly what the numbers will look like, they expect to see an increase in enrollment due to the move online. Harvard has also made the change to allow its students to use online summer school courses toward their credit at the college. In past years, only on-campus summer school courses were eligible.
In Europe, many other summer schools including the EIT Food Summer School and 2020 International Summer School on Food Stability have also moved online, ensuring students will not miss out because of the pandemic. By making adjustments and increasing flexibility, these schools may quite likely still experience a positive effect on their summer program enrollment this year, despite the pandemic.
Increasing student graduation outcomes with new programs
As the coronavirus pandemic became more widespread, the University of Missouri School of Journalism also pivoted, devising an entirely new capstone course to help students connect with news outlets for future job opportunities. The university deployed journalism students in teams to help local news outlets across the state. As part of this program, students have been spending their time learning about the information readers need and finding out what editors require to fill the gaps. They have been researching areas like where to find COVID-19 testing sites, the latest school schedules, and distancing protocols in supermarkets and local communities.
The project has been so effective that the journalism school and the Missouri Press Association are offering up to 10 fellowships for students to continue doing this work throughout the summer. This will provide students with a bridge to graduation, which will help to make up for lost opportunities during this time.
Virtual study abroad programs this summer
It is not just on-campus programs that are being adapted for online delivery, but universities are looking at ways to give students enrolled in study-abroad programs the opportunity to enjoy this experience from home.
Over the past 10 years, the University of Buffalo has provided students the opportunity to visit Tanzania to study women's empowerment. This year, the program is going virtual. Students will be immersed in the Tanzanian culture via photos, videos and other digital media collated from past trips. Students will complete a series of mentorship projects alongside the school's Tanzanian partners, where they will earn "digital badges" along the way.
American University's online MBA program's trips to locations like Chile, Seattle and Washington D.C. are also transitioning online. Course convenors have arranged for students to engage in online presentations and workshops with speakers from global organizations like Microsoft, Nordstrom and Starbucks.
Northeastern University is offering its students the option to take their study abroad courses virtually. The intensive 4-5 week courses help students develop a global mindset by exploring global ideas and systems and engaging with cross-cultural perspectives.
A time for reinvention- embedding virtual engagement
During the Spring semester, most professors and students were thrust into the world of online learning. While it has provided a great alternative option for learning, both faculty and students also value the in-person experiences they have on campus. Course convenors offering online study must consider making changes to ensure that the programs their schools offer are consistent with student expectations of high faculty-student contact.
Springfield College Psychology Professor Chris Hakala highlights that the Summer School period is the perfect time for program directors to try out creative ways of embedding virtual engagement into their courses. He argues these courses should do the following:
1. Promote community
2. Be flexible and adaptable
3. Provide a high-touch experience, in as many ways as a residential college or university does
4. Incorporate co-curricular activities
5. Listen to student feedback and work with them to deliver high-quality educational experiences.
While the online summer school teaching experience is bound to look a little bit different from university to university, there is no doubt that course creators should use this time to tweak and improve their program delivery. The universities that are best prepared for the upcoming fall enrollment period will ensure they not only meet but exceed student expectations in this uncertain time.