With a new generation heading to college, higher education institutions are facing new challenges in marketing. Generation Z—born between 1996 and 2012 - is one of the most technologically advanced, outspoken, and educated generations. With more access to technology than any other generation, Gen Z is used to having access to a wealth of information at their fingertips.

Studies show as many as 50% of teens feel they would be open to a non-traditional education, whereas 74% are interested in career-based education over a university degree. However, some studies also suggest Generation Z teens are more likely to enroll in college compared to their older counterparts, perhaps because their parents were statistically more likely to have gotten a college degree themselves. This conflicting information shows students may increasingly be looking toward education opportunities such as nano degree programs, gap years, online classes, or education through the workforce.

Generation Z students have grown up in the early stages of the climate crisis, are unlikely to know a time without the internet, and are one of the most politically active youth generations. Increasing reports show marketing to Generation Z is not only difficult due to how they consume media, but because they're often considered too smart for inauthentic marketing strategies. With all of that being said, here are tips for drawing in Generation Z student prospects: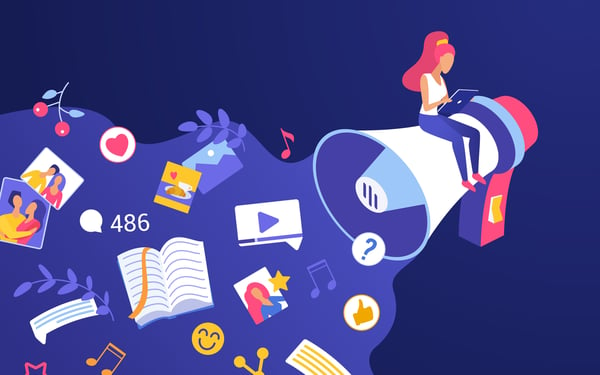 Expand communication to new platforms
Generation Z grew up on the internet, so with that comes expectations and cultural shifts in how they prefer to communicate. Communicating with Gen Z student prospects might mean branching out to new communication platforms that feel more welcoming to what they're used to using day by day.

Instant messaging platforms like WhatsApp and Messenger are popular and effective ways to communicate with large groups at one time.
In our 2022 State of Student Recruitment report, which surveyed over 20,000 prospective students, 8.7% of respondents said they favored a response from institutions on instant messager, the second highest choice.
WATCH ON DEMAND WEBINAR:

Social media advertising

Advertising on social media is a tried and tested way to reach Gen Z-ers. In the United States, Instagram remains the dominating network for Gen Z prospective students, according to our 2022 State of Student Recruitment survey, with other networks like Facebook and LinkedIn being the most popular social network channel for prospective master and doctorate students.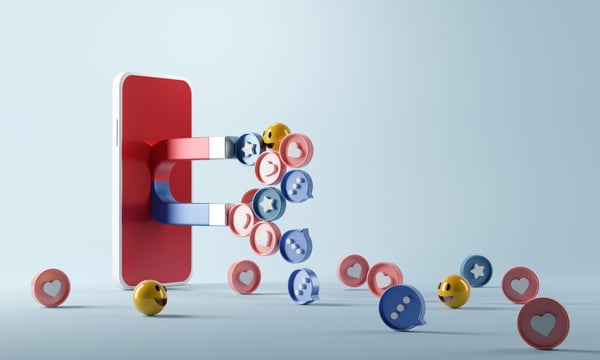 Retargeting

While not a new concept, retargeting ads to student prospects that have expressed interest in your institution in the past can continue to show returns in your social media marketing efforts. New data privacy changes are making it increasingly hard to retarget in advertising, but for now it is still available.

Use your alumni network

Students looking for college programs want to know more than just if they're going to have a good experience—they want assurance they're going to have the future they're looking for. Your alumni network is the strongest tool you have in helping students see their futures beyond graduation. Whether one of your programs churns out notable leaders in a specific field, or if your alumni network can help set students up with a job after graduation, utilize the contacts you have.

Optimize your website for mobile

Data shows Gen Z spends more time on their smartphones than any other generation so make sure your website is optimized for smaller screens. Work with your IT and web developers to optimize every aspect of your website for mobile devices—not just the landing pages.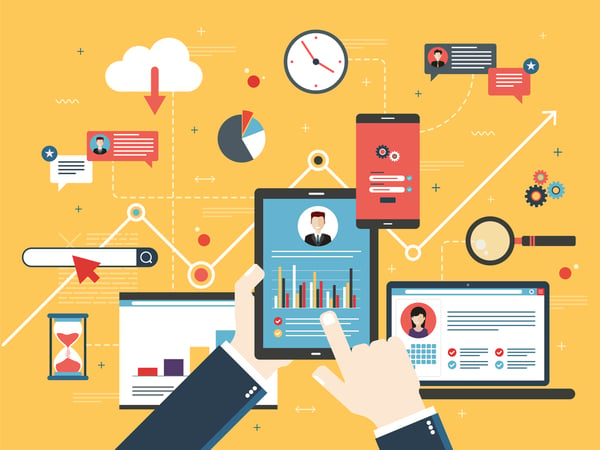 Influencer marketing

Beyond paid ads, working with influencers to show unique perspectives and experiences about your institution can help expose more potential student leads to what you have to offer. The Texas school Baylor University began implementing influencer marketing into its strategy several years ago, and the school has since said that influencer marketing will continue to be part of its future strategy.

Chatbots

Generation Z thrives off instant gratification due to their ease of access to technology. Implement chatbots and other instant messaging AI that can instantly respond to students that want to know more about your institution. This can be a great way to ease demand on recruiters, and help pique interest that lasts and eventually converts.

You can hear more about why some institutions are implementing chatbots and why others aren't in part one of our State of Student Recruitment webinar series.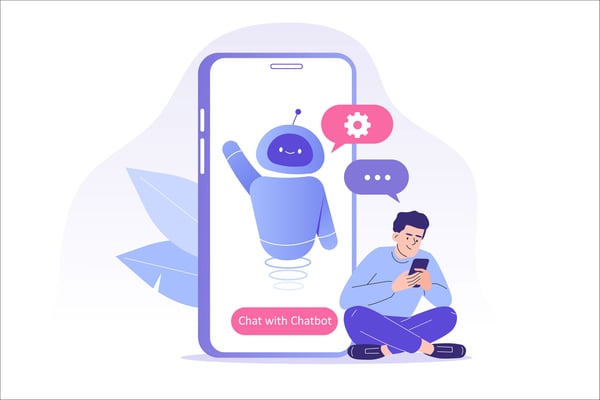 Adjust messaging to meet their needs

Look at data about what Gen Z want to know — from financial aid to on-campus resources like LGBTQ+ clubs and services, or anti-racist education in their local communities. You don't have to make these topics the core of your marketing plan, but finding a way to communicate in a way that shows their needs will be met can help pique their interest.

Offer programs they're interested In

Incoming undergraduate students may want to hone in on their existing skills with programs that can get them into industries relevant to their hobbies and interests, such as coding or gaming. How can your institution offer these unique and niche skills?

Beyond technology and artistic hobbies, many young students are increasingly interested in career paths that will make a positive impact on the world. With leaders like Greta Thunberg, Amanda Gorman, Malala Yousafzai and the Parkland students, to name a few, young people are increasingly getting involved in politics, climate action, and other forms of activism. In your institution, look at ways that existing programs can be altered to encourage incoming students to get more involved, and to create a future they can feel proud of.