The traditional college application process has long been many students' barriers to higher education.
The complex and bureaucratic task of filling out online forms, gathering transcripts and recommendation letters, and applying for financial aid often turns students away from higher education - especially first-generation or low-income students who don't always have someone to help them.
Now, a new option may simplify the application process for students while greatly amplifying their possibilities.
We take a look at direct admission and what it means for students and universities.
What is Direct Admission?
Direct admission is a system through which colleges offer admission to students directly without having them go through the traditional application process.
The approach has been common among non-selective institutions, such as community colleges that secure admission to all local public high school graduates, or more selective universities that accept all students who achieve a minimum GPA.
But, since Idaho's successful initiative in 2015, more universities have become more interested in direct admissions.
To keep up with the growing interest, companies have launched platforms that help connect students to hundreds of schools interested in boosting enrollment.
Through these platforms, students can create a portfolio containing their GPA, personal background, test scores, extracurricular activities, academic interest, and other relevant information. Partner universities will then gain access and review the anonymous profiles, offering admission to the students who meet the university's criteria.
It's improbable that highly-selective universities such as Harvard or MIT will be taking to direct admissions any time soon, but the practice has been increasingly popular among smaller institutions.
How can it benefit universities?
For universities struggling to meet their enrollment goals, direct admission is an excellent way to boost their numbers. This strategy also allows universities to diversify the student population by reaching students from different states or backgrounds.
If a school faces difficulty meeting goals in specific student demographics through the standard application process, direct admission offers the possibility to expand the number of students by focusing on black, female, Hispanic, or other selected groups of candidates.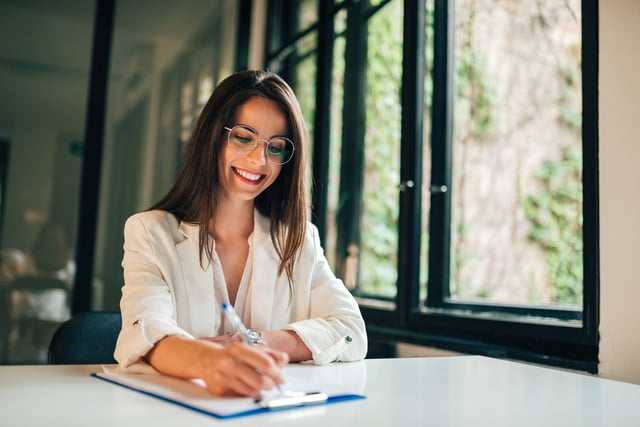 Direct admission also increases brand awareness both on a local and international level. Students from all over the world may receive contact from universities they hadn't previously known, suddenly being able to consider an appealing offer from a school that has seen their achievements and chosen them among thousands of candidates.
Christine Bowman, dean of enrollment services at Texas' Southwestern University, says, "We could get exposure to students who may not be familiar with Southwestern but would really thrive in our community; the opportunity to partner with colleagues and allow us to build relationships with them and finally the opportunity to attract some really talented students to Southwestern and have them compete for some of our very top scholarships."
How can it benefit students?
There are many ways direct admission can benefit students. The process is much less time and money-consuming than the typical college application: instead of paying several application fees and preparing several application packages with individual personal essays, recommendation letters, and required documents for each school, the student creates a single portfolio that will reach multiple universities.
Moreover, direct admission offers aren't always restricted to graduating students. They may come in the early high school years and typically include financial aid, allowing the student to plan accordingly.
This method eliminates common barriers in the traditional application process, opening the doors to higher education for students that didn't initially see university as an option.
Common App's leader, Niki Patel, has highlighted the positive responses the platform has received from students, such as "I honestly felt some relief because it felt as though a lot of my accomplishments in high school were fully worth it. I honestly didn't think that I was fully worth going to college, yet this showed me that I am somewhat prepared for my future."
What does it mean for the future?
Direct admission allows universities to take the lead and reach students that fit the school's criteria without waiting for them to take the first step. However beneficial, new strategies always come with new challenges.
In the long term, colleges will be able to spend less on marketing efforts; in turn, they might need to hire a larger staff to keep up with the increased enrollment. The increased number of students also means more students needing financial aid, which universities can approach by helping them apply for federal and state scholarships and internal awards.
With students possibly receiving offers from different universities, they will consider factors like academic prestige, affordability, campus experience, and post-study success. To ensure being chosen by the students in return, schools will need to play to their strengths and stand out as the best option.
Direct admission poses a more leveled ground for a process traditionally affected by inequity. For David Hawkins, chief education and policy officer for the National Association for College Admission Counseling, "perhaps the future of college access is less about the dynamic of students seeking admission and more about facilitating connections."