If the 21st century promised to be 'the moment' for summer school programs, institutions have faced new challenges over the past half-decade and can rejuvenate their fortunes by updating their approach to recruitment and course design.
In the States, the 2011 elimination of the federal year-round Pell Grant, which offered low-income students a second annual study grant, was seen as a blow to summer schools. In fact, the program had only been in operation for three years and attempts to counter-balance 2011's funding dip by introducing discounts and other financial perks haven't given enrollment numbers the desired boost.
What this suggests is that the leveling off of enthusiasm for summer courses is broader than just a money issue – which is, in fact, great news for institutions that are willing to change the way they design and market their summer curricula. So how can schools convince potential students that attending summer school is better and more useful than getting a summer job or an internship?
From politics to commerce, the big-hitters over the past few years have been helped along the path to success by the ever more accurate targeting that today's marketing technologies allow. Education actors can harness this power by identifying and learning to understand their prospective student base, which may consist of international students, older learners, and alumni as much as it does of a school's regular term-time cohort.
When recruiters know who they're targeting and why, the marketing process can move up a gear. Summer programs are perhaps even more "online sensitive" than other programs: high schools may be less likely to flag up these programs to their students; older, returning learners may be more likely to turn to the web rather than attending open days or being reached by word of mouth.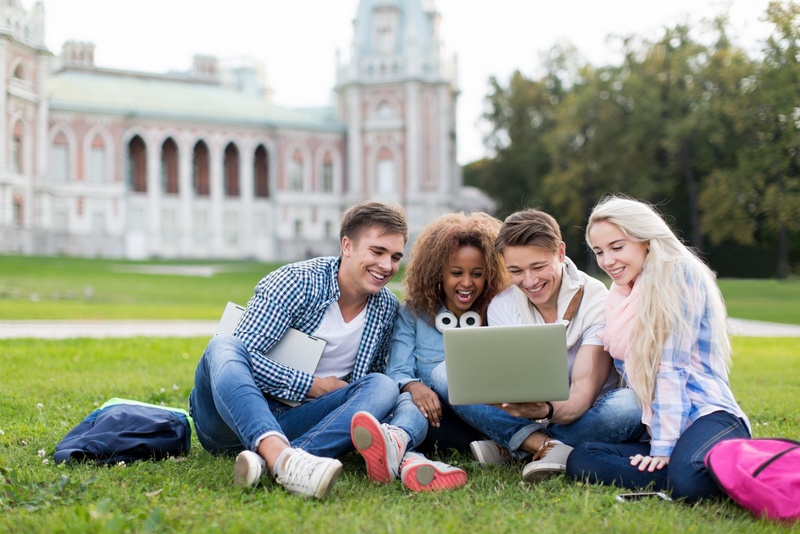 The more specialized, short-term nature of summer courses means recruitment can benefit from the greater versatility of online marketing tools, such as digital prospectuses, last-minute advertising campaigns, and highly-targeted advertisements on social media and through the use of Google's optimization tools. Additionally, student recruitment services can play a big part in outreach and communication with potential learners, making the process smoother for students, institutions, and casual learners who may be put off by overly bureaucratic or academic processes.
Whatever the constitution of the audience that a recruiter has identified, there are some fundamental features that are often overlooked in the marketing of summer schools. For a start, that name – 'summer school' – comes with mixed connotations. Indeed, for those already enrolled in long-term education programs, committing to six weeks in a classroom during their time off may not seem all that appealing!
Summer is a time for freedom, socializing, and optimism. By positioning a program as a once-in-a-lifetime opportunity, a bonus, and as an 'experience' rather than a course, recruiters can shake off the image of summer school as being a catch-up period for struggling students. One option is to market the application process as a competition – so that students feel privileged for the chance to win a summer experience, rather than committed to applying for an extension to their spring semester.
Institutions that cast their net not just locally but nationally or internationally will do well to put their program in a positive local context. What is so great about the host city that it deserves a visit this summer? What other events are taking place locally that will complement the experience? How will the school facilitate an all-round social, hands-on experience this summer? What can this program in this region offer that no other can? Nine out of ten millennials trust an online review as much as a personal recommendation, so testimonials from previous students should be solicited and shared with enthusiasm. These are all valuable marketing elements that should feature on a school's website and social media channels.
With the stakes per student lower than degree programs, schools can afford to commit fully to friendly cooperation with their partner universities. Recruiters might market summer programs on partners' websites and campuses as an exchange program or even as a reward for top students – indeed, it is worth noting here that the summer school demographic tends to contain highly motivated, high-achieving learners.
And the marketing process does not end once those enrollment forms are signed. Summer schools are an excellent way to get students hooked on a city, on a university, and on learning in an academic environment. Candidates who might be nervous about committing to three years in a strange place with a whole host of unknown factors can be made to feel at home in just a few challenging but fuss-free weeks if educators ensure that the study and broader experience is something to which students will want to return. Providing complementary programs that make the very idea of study possible – such as language or home economics courses – can be a great way of meeting international students and promoting degree programs directly. Providing courses that complement the school's main areas of specialism and which are expressly connected with further learning and employment opportunities is an excellent method for building relationships.
Summer school is a moment of great optimism and creativity for all involved. Capitalize on this opportunity, and education actors will see the benefit not just in summer recruitment but the profile of their institution as a whole.