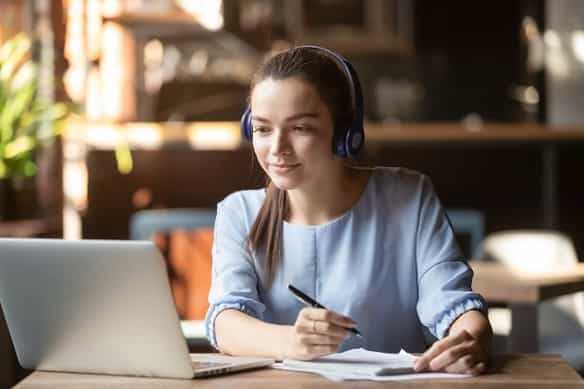 Over the last couple of months, universities around the world have had to quickly innovate, moving their programs online, training staff to deliver course curriculum in new ways, navigating international students moving home, and creating an entirely new student experience.
But perhaps the biggest challenge of them all has been recruiting students in the midst of a global pandemic. Some colleges are extending deadlines, others are hosting virtual campus tours, or lowering entry requirements, and some are providing flexible learning options for international students.
As the global higher education landscape continues to shift in response to the COVID-19 pandemic, universities must pivot to sustain admissions.
We have compiled 6 innovative ways that universities are adapting their admissions in response to the coronavirus to help recruiters and higher education professionals continue to enroll students throughout 2020.
1. Extended deadlines
In the US, May 1 is typically known as the deadline for high school students to decide which college they will attend. However, many colleges and universities are relaxing their admissions policies to support students and families that have been financially impacted by the virus.
The University of Utah is one such institution that has since moved its decision day to June 1. Other schools offering an extended admissions period include George Mason University in Northern Virginia, Oregon State University and Williams College in Massachusetts. Giving students room to consider their next move and take the necessary time to make their decision during this crisis will be highly valuable for many students dealing with uncertainty during the pandemic.
2. Waived application fees & greater flexibility
According to The Princeton Review, 99% of families say financial aid is necessary to pay for college with 87% saying it is "extremely necessary." It is important to listen to their students and families to understand how they can make college a viable financial choice in this current economic climate.
One simple way universities are easing the financial burden on their students is by waiving application fees. Kent State University in Ohio is waiving application fees as well as moving its application deadline from May 1 to June 1. Other universities are following suit, with the University of Akron extending its deadline to June 1, waiving application fees, and automatically considering all students who apply by June 1 for their scholarship programs.
3. Adjusted entry requirements
In a bid to attract international students, some have suggested the potential lowering of language entry requirements. While doing so would enable universities to take on good students who have met other requirements, it would also require a dedicated support plan to ensure students receive the extra help required to develop these skills to a desired level upon arrival.
4. Flexible study options
Many universities are now working to improve the flexibility of their learning options to avoid any potential delays in the commencement of studies.
The Northern Consortium (NCUK), which provides pathways for international students to study abroad in the UK, Australia, the US and Canada, is looking to offer more flexible solutions for students and institutions. Students who pass NCUK's foundation year, which guarantees them a place at one of NCUK's partner universities, may be able to study the first year of their degree remotely in their home country before relocating to the institution for their final years.
5. Improving the online experience
Where location and in-campus facilities and activities have traditionally been the drawcard, this year's enrolling students will be looking for a great online experience. This goes beyond simply moving course material online. Course facilitators should consider integrating and promoting curated tools, job aids, course templates, and real-time training as a part of their courses. Universities should empower their faculty members to help their students through this difficult time by focusing on engagement, compassion and flexibility.
6. Personal communication
Beyond highlighting their fancy tools and course curriculum, universities should seek to communicate clearly with potential students. This can be achieved through personal emails, thoughtful video messages or even via consistent content on Instagram.
Iowa State University's admissions director Katharine Johnson Suski took a creative approach to communicating with the admitted class. Suski began her letter to the class by sharing about her own experience as a parent who's watched her son return home from college.
"My son is in a somber mood. Perhaps you are too. My son recently left his residence hall for the last time, leaving his freshman year of college behind. No more making memories with new friends, no first college theater production, no glorious freshman-year spring on campus," she wrote."
After sharing her personal story, she went on to outline the university's new admissions policies and procedures before closing out the letter with a word of encouragement. "The main message I wanted to convey was, 'We will make it work.'"
Suski's message was met with positive reaction from the wider higher education community. It serves as an example for how other schools should not be afraid to remove the mask and take a genuine approach during this challenging time.
A post-coronavirus world
While universities must adapt their admissions processes to support students and maintain enrollments for the unforeseeable future, it is important to remember these changes are temporary. At some point, the coronavirus pandemic will be over and life will return to normal. However, the universities that innovate during this time will no doubt come out the other side with stronger technology solutions and student support systems that will serve them for decades to come.