The higher education marketing landscape is changing rapidly. A fantastic opportunity exists for recruiters to connect with high school students via the digital media to which they are constantly connected, if only these universities can find the right media and the right tone.
The importance of a university's website design in this respect cannot be understated. It needs to remain attractive, intuitive, and informative to a range of audiences, and increasingly in different formats (e.g. mobile friendly). Drawing potential students to this online hub in the first place can, however, require a little more imagination.
Direct email marketing is an effective way to reach out to the kind of student an institution wants to find and open the conversation. Include social media links in the tail, however, and you're likely to see the dialogue expand into new channels.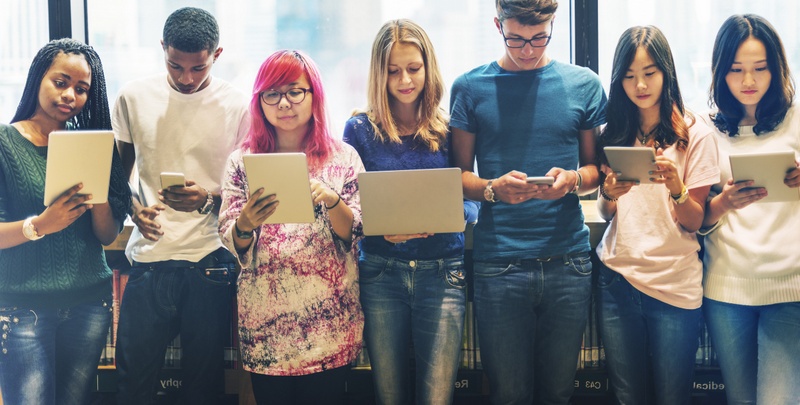 "[A] prospective student will tweet a question about the requirements for a course and expect an immediate response," according to Exeter University's Professor Sir Steve Smith.
Social media grabs students' attention in ways that broaden the information-oriented approach of email. Consider, for example, The University of South Carolina's basketball mascot, Cocky, who has his own Twitter handle and 35k followers – his bittersweet online sparring with rival Clemson University's "Tiger" makes for a playful ongoing flame war. Other universities are experimenting with Facebook, podcasts, and even faculty-hosted YouTube cooking shows to establish their brand among new 'audiences.'
This branding element is central to the way that universities embrace the changing technological and marketing landscapes. And academia is in a unique position, as it need not merely adopt the current trends – researchers have the culture and resources to innovate on a deeper level than those in other sectors.
Leeds and Cape Town Universities, for example, are collaborating on a transcontinental research project that traces the way in which today's university transcends its bricks and mortar setting, sprawling beyond borders in the form of Massive Open Online Courses (MOOCs) and small private online courses (SPOCs) among other technological advancements.
If universities can individually and collectively harness this kind of technical know-how, there's no saying where the future of edtech might take us. Universities who are eager for a fuller understanding of their SEO, marketing, and social media footprint can begin by following the introspective approach exemplified by Leeds with regard to distance learning. Smart use of search engine optimization can ensure that the right prospective students find their way to a university's promotional material, be it course descriptions or content marketing such as articles, videos – or the sports team's wacky mascot.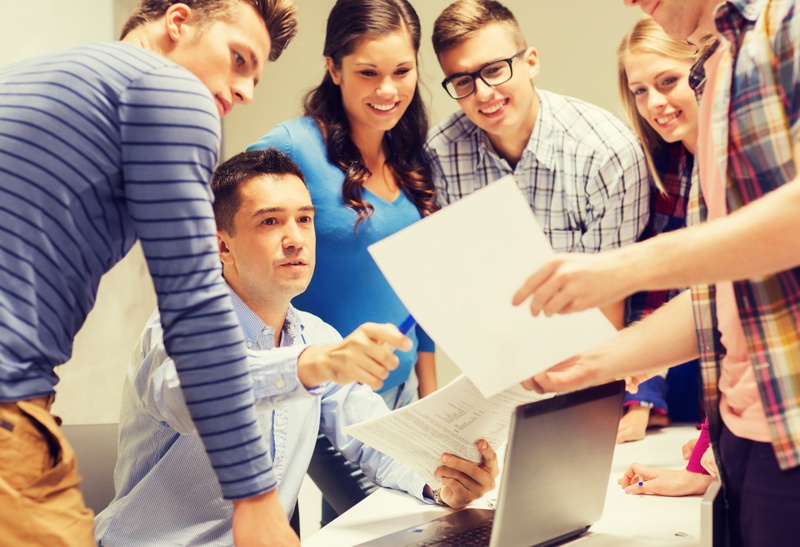 Research centers might make efficient use of their resources by looking into web analytics, mobile-friendly course content, and ways of utilizing data to understand and attract potential students: where this is not possible in an academic context, these remain issues with which recruitment officers will want to stay engaged. This might mean partnering with established experts with a global reach who are already using in-depth analytics to boost traffic, and to respond to the data with tailored marketing approaches to ensure recruiters are reaching their target audience.
And then there is the matter of how a university's tech profile can appeal to potential students. Having established a strong online brand, identified an ideal recruit's digital habits, and unleashed a multi-pronged, down-to-earth marketing campaign to entice them to a prospectus or open day – how can a university pay off on all that edtech promise?
It is a fundamental pedagogical issue. Education needs to be 'attractive' if it is to be effective, in the sense that an engaged student is a good student.
As such, ideas such as gamified learning and flipped classrooms (whereby lectures are taken at home in video form, while students complete 'homework' projects and exercises in a social, classroom setting) are gaining traction. Students are likely to respond to an educational framework that reflects their own intuitive approach to learning and which, in turn, responds to them through the utilization of adaptive learning technology.
All of which is not to neglect the oldest 'adaptive learning technology' of all: people! At the heart of digital marketing, social media and flipped classrooms is an acknowledgment that human interaction remains vital even to a generation who frustrate traditionalists with their permanently device-bound attention. Coventry University's #Phonar class is just one example of a MOOC bringing people together; the Open University has long combined 'live' tutors and summer camps with their pioneering distance learning programs.
Meanwhile, students on campus require – and expect - the kind of state-of-the-art network that can happily handle tens of thousands of eager learners each carrying a number of connected devices. Smartphone usage by college students more than doubled between 2010 and 2016 – and that doesn't account for the rise in bandwidth that each device requires to keep up with powerful new interactive learning programs.
All of which brings us right back to social media: Facebook mogul Mark Zuckerberg is the most vocal among a consortium of tech companies who have pledged to make internet access available around the world – plugging previously unconnected populations into the developing "knowledge economy." This means new international audiences speaking a range of languages, who will respond to geo-targeted advertising in a range of languages. Universities that step up to the challenge on campus and online are likely to benefit in the long term: the future of education, and of education marketing, has a distinctly digital feel.