For decades, university rankings have been a reliable and trusted 'go to' source for prospective students. Almost 40 years ago, U.S. News & World Report published its inaugural "Best Colleges" rankings and launched a college rankings industry — The Princeton Review, Times Higher Education, and Niche - to name a few.
But U.S. News & World Report remains the most prominent college search site with almost 50 numerical rankings and lists. Its rankings are something of an event in higher education.
However, for a number of reasons, including inaccurate data and selectiveness, top law schools in the U.S. have opted to drop out of its rankings.
In November 2022, Yale Law School (#1), Harvard Law School (#4, tied with Columbia), and University of California - Berkeley (#9) announced they were pulling out of the U.S. News & World Report annual list of best law schools.
Since the metrics used by the site are only obtainable through data self-reported by the schools, these law top law schools' withdrawal will deprive U.S. News of the data it needs to publish its annual list.
All three law school Deans cited the rankings' flawed algorithms and methodologies. They stressed how U.S. News is biased against programs meant to increase socioeconomic diversity, support lower-income students, and encourage the pursuit of public service.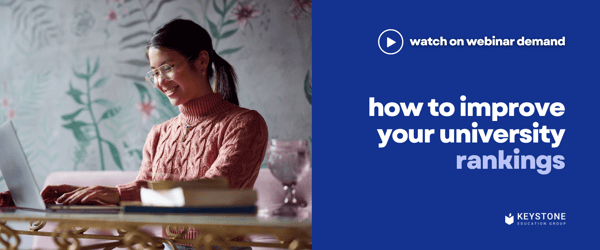 In a statement, Yale Law School Dean Heather Gerken said the rankings are "profoundly flawed" and they "stand squarely in the way of progress". "We have reached a point where the rankings process is undermining the core commitments of the legal profession," she said.
The decisions by the three law schools affect only the law schools; the undergraduate colleges and other graduate schools at the universities will still participate and provide data to U.S. News.
However, it still raises the question, "Who's next?" And "What now?" But let's first answer: "What happened?"
Controversy and Reputation
U.S. News rankings and lists have been the subject of public controversy in recent years. Accusations of incorrect data submissions, such as those involving Columbia University and the University of Southern California's school of education, have undermined trust in the ranking's accuracy.
The one factor that has been analyzed and often criticized for years is how the site ranks reputation.
U.S. News ranking system is 40% based on "reputational" scores the publication sends to law academics and professionals, while 20% of a university's undergraduate ranking — the largest single variable — is based on the result of reputation sent to other campuses.
With the recent law school withdrawals, more undergraduate colleges might look to them for their next moves, especially after decades of criticism and the more recent controversy.
"I'm skeptical this is the end of U.S. News," said Michael Sauder, a professor of sociology and co-author of the book Engines of Anxiety: Academic Rankings, Reputation, and Accountability. "It's a great first step to get people to start to question what U.S. News does and how they view educational quality."
Overlooking the One-Size-Fits-All Approach
The college search is daunting and a source of contention for both students and parents. College ranking sites can be a "one-stop-shop" for college searching with some of the most crucial data at their fingertips.
But as Jeffrey Brenzel, Yale Dean of Admissions, 2005-2013, said, "A college, however, is not a vacuum cleaner. Choosing a school is a far more personal, subjective, and ultimately expensive decision."
To echo Brensel, our annual
State of Student Recruitment Report
surveyed over 20,000 students from over 195 countries and found that attending a top-ranked university falls in sixth place for the top reasons why they choose to study abroad.
Read our full State of Student Recruitment report - written from data from 20,000+ prospective students - HERE.
When choosing a school, students considered the overall quality of education, scholarship opportunities, and general reputation, with the institution's ranking coming in eighth place.
Since ranking and reputation are different, a school's reputation is based on factors rankings don't assess, such as student satisfaction, social life, and student support.
A crucial aspect considered by students of all levels remains affordability.
Tuition, cost of living, funding, and scholarship opportunities are more significant than ranking and reputation when looking at schools.
Telling the Whole Story
Rankings are not going away any time soon, and for some students, they provide valuable insight into where they want to apply.
Colleges and universities can continue to tout their rankings on billboards, brochures, and websites. However, for Generation Z, and soon Generation Alpha, it is important to rely on more than just a high-ranking place. Other key factors which will impact decision-making is:
Face-to-face (FTF) contact - when that is not an option, a

phone call from an admissions counselor

can offer a real connection.

Authenticity - images of real students (not stock photos) should be splashed across social media and websites. Organic content, carousel ads, and videos will get their attention. Testimonial videos should be authentic - not staged.

Personalizing recruitment efforts. Leverage your school's CRM and learn everything you can about prospective students to create memorable messages and a more personalized approach.

Stress in-person campus visits. Students will get a feel for campus life and the opportunity to connect with current students and admissions.