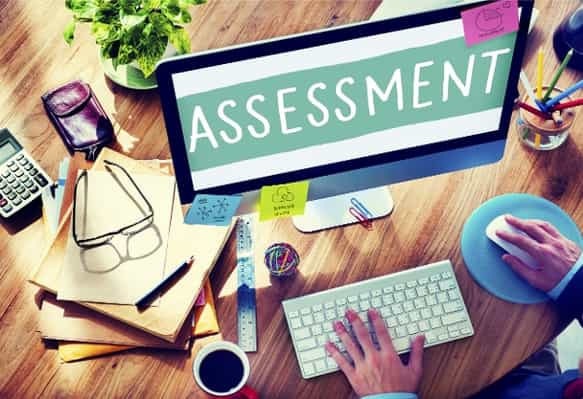 The COVID-19 pandemic has impacted college education for almost all of 2020, but how long will those changes remain in place? From 100% at-home learning and limited, in-class hybrid models to virtual student exchange programs and study abroad, global institutions have been forced to adapt to change and educate their students in flexible, innovative ways. The end goal is to keep everyone on campus safe and healthy, but how are professors and administrators ensuring fair and ethical assessment evaluation with students studying and working from home? With the "new normal," is there a new measure of academic integrity and success?
To prevent plagiarism and discourage cheating during exams, the Engineering Department of Universidad de Monterrey (UDEM) has been trading and sharing best practices to ensure academic integrity in their community. The International Center for Academic Integrity posted UDEM's proposed ideas:
Improve exams - Modify the format (see 17 Digital Assessment Tools to Try), content and dynamics of the test by fostering "writing in your own words" questions, reward early submissions, tighten available time, and run programming code that tracks a file's origin.
Make the most of the online learning platform - UDEM has integrated the Blackboard platform with Zoom and makes the most of their features by requiring all student cameras to remain on during exams. This also prohibits backtracking, encourages using Lockdown browsers (see 10 reasons to use Lockdown Browser)when possible, and recording the sessions.
Change the exams - Increase active learning like analyzing household materials during Materials courses, identification and prioritization of dangers at home during Industrial Security class, and addition use of collaborative apps for at-home group projects (see 15 Best Apps For College Students Thats Improve Productivity and Collaboration).
While UDEM's testing concepts help specific populations of college students, no two universities are identical. Providing one-size-fits-all assessment solutions will limit inclusivity, and could be harmful for students that require additional testing time or scheduling accommodations. During the pandemic, traditional college students have felt increased anxiety and isolation due to the lack of social interactions and on-campus community. Students that have trouble concentrating on tests benefit from extended relaxation breaks, and may feel more stressed by a test countdown or late submission penalties. The University of Kansas is one example of an institution that provides Timing and Scheduling Assessment Accommodations for their students, and continues to help them even during the switch to a hybrid educational model.
Northwest Evaluation Association (NWEA) developed a list of 75 digital tools and apps to help support formative assessment in the classroom. For over 40 years, NWEA has offered solutions to advance all students along their optimal learning path. With the COVID-19 pandemic impacting course lectures, group learning, and test-taking, there is no better time to rethink virtual test-taking and grading. Here are a few software solutions to consider:
Padlet — an electronic bulletin board great for brainstorming and collaboration. Students can choose how they demonstrate their knowledge and show it off in one easily accessible place.
Buncee — for the creative-minded instructors and students, this presentation tool helps classes visualize and engage online or downloaded for offline viewing. As group projects and presentations become essential to the virtual learning platform, Buncee offers innovative ways for groups to shine.
Coggle — this online tool is perfect for collaborative mind maps and flowcharts. Students can develop new ways to present their ideas through interactive diagrams and learn from each change the instructor makes to their automatically saved work.
ProctorU boasts "exam security done right" and is currently picking up new university clients at a rapid rate. The company offers proctoring powered by AI, supported by human intervention at different levels and scalable needs. Their most robust package, Live+, is described as the ideal solution for high-stakes exams or certification where active intervention is required. Specific to higher education, the company explains, "Many faculties use Live+ for the highest stake assessments, such as midterms and finals, to make sure every student has a consistent, secure testing experience with no unfair advantages. Faculty enjoy peace of mind and students benefit from the convenience of testing from home."
Proctorio is another innovative assessment tool and claims to be the only monitoring solution of its kind, "combining machine learning and advances facial detection technologies to remove human error and bias."
The product was made by former faculty members for current faculty members, combining industry expertise with state-of-the-art assessment technology. Already over 1000 institutions worldwide, Proctorio's Learning Integrity Platform could experience record sales as the education industry continues to discover new ways to teach students.
Vanderbilt University's Center for Teaching covers the topic of Student Assessment in Teaching and Learning, and offers solutions that can be implemented in the virtual classroom. Based on Sally Brown and Peter Knight's book, Assessing Learners in Higher Education, Vanderbilt notes assessment methods that work best when learning objectives have been identified, shared, and clearly articulated to students such as:
Self-Assessment — not to be confused with self-grading, this powerful method helps students develop their judgment and assess the process and product. The goal is also to help students develop life skills that can be used outside of the classroom and in their future careers like leadership, critical thinking, and problem-solving.
Peer Assessment — this collaborative, active, and adult learning technique can empower the entire class as students take over the traditional professor's role. While this tactic puts the assessment responsibility in the students' hands, professors must moderate the process to ensure students do not offer overly favorable evaluations to friends and low evaluations to conflicting peers.
Essays — institutions worldwide have cut back on exams and switched to essays during the pandemic. One common issue highlighted by Brown and Knight is that students can use essays to regurgitate rather than synthesize information. Also, not every student has quality writing skills. As college campuses are limiting face-to-face interaction, weaker writers lack access to Writing Centers, and academic mentoring.
Virtual student assessment requires experimentation and an open-minded approach to how students learn. Anyone who works or teaches on a college campus can confirm 2020 has been the year of adaptability, and universities worldwide are still taking ideas from each other during the "new normal." By exploring new assessment methods, collaborative software, and virtual networking opportunities, students and professors could advance learning and what it means to earn a college degree for years to come.