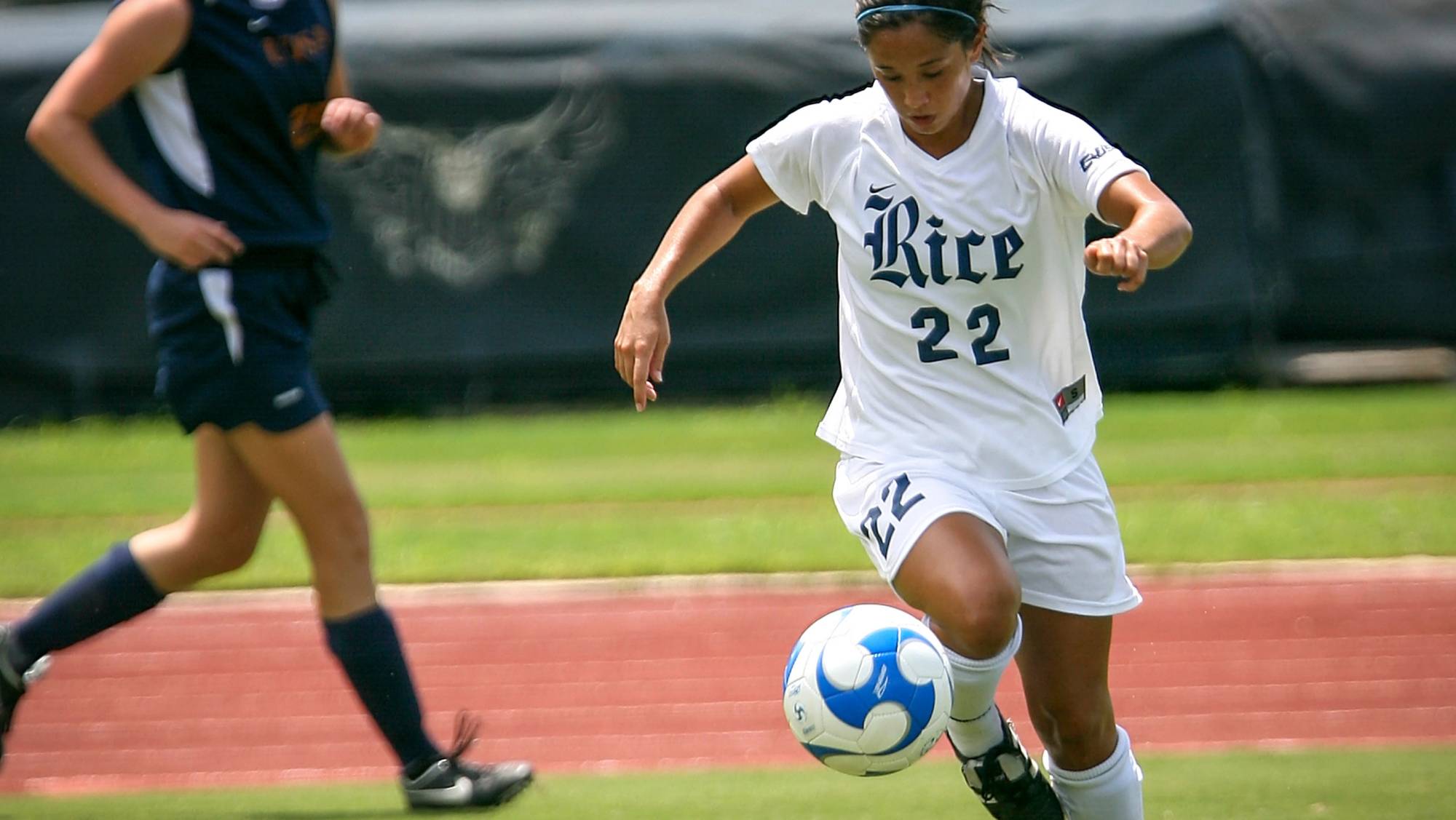 A key reason why US higher education institutions are such a popular destination for international students is that they provide so much more than the degree itself. Students are able to enjoy a unique cultural experience as well as be part of a thriving student community. These opportunities can be a vital part of the decision-making process for many students interested in pursuing higher education abroad.
While many universities across the world offer sports programs, the United States has set the benchmark for the industry with the scale of facilities and standards alone. This does not only apply just to varsity sports but all organized activities like Esports, Chess, and other intramural/club-level sports. The opportunities for students are enormous to get so much more out of their experience. Championing and using this advantage is a great way to maximize attracting and ultimately enrolling more international students.
Three Benefits to Recruiting Students Interested in Sports or Campus Activities
Here are some benefits to recruiting students that are interested in sports or campus activities:
1) Recruiting advantage
Nowadays, prospective students have an abundance of different study abroad options. Institutions worldwide are vying for their attention, pitching their academic credentials, study programs, locations, and price points.
It is important to ensure schools are also targeting international students based on their interests and passions. This is an excellent way to elevate your institution above other options. By championing the sports facilities and programs (and other activities), students get the chance to combine their academic goals with their passions. This could be a key reason why a student would choose your institution over another – most foreign students are looking for a 'full' experience beyond academics.
2) Conversion
Given the opportunity to participate in a sport or activity makes prospects less likely to give up on the process. By connecting a student with the coach/coordinator of the sports team. That person can play a key role and keep the student engaged in the process and guide them to decide on attending. Naturally, application processes for internationals to study at US institutions can be quite intimidating, and many students give up on applications.
A good strategy that is proven to optimize the chances for students following through on the application process is to connect the prospect with another student (ideally international) already participating in the team/club. Providing this communication channel to the student will allow them to gain much deeper insight into the program and opportunity.
3) Retention
A major challenge for international students upon arriving at the campus is orientation and integration into campus life. Homesickness and loneliness can be a big factor in the early stages. Most schools have good orientation programs and plan social events. But for a student to be part of a team or club, they instantly are part of a social group with the same interests. It will accelerate the development of deeper friendships and a sense of belonging.
Tips to implement a recruitment strategy targeting students interested in sports/clubs
Varsity College Sports
For varsity sports, it is expected that coaches take the lead in identifying the talents they want for their teams. Still, the school recruitment team and international admissions can also play a major part in assisting coaches in their recruitment efforts of these students.
The marketing tools to demonstrate the facilities, including life on campus – making quality videos and brochures tailored to a student-athlete can really help the decision-making process.

Link the prospect with another international student – if there is not a suitable student already on the sports team, then connect them with another international student to learn about life on campus from a peer.

Ensuring a smooth admission process – by removing red tape. Often Internationals are recruited by various schools and programs. The complexity of the admission process can be off-putting if there are too many 'hoops to jump through.' Can you provide evaluated translated transcripts internally, or at least recommend a cheaper/faster evaluation service? Do you require a TOEFL score if they have an A in English at a High School from a country with high English proficiency? How quickly can you make an admission decision?
The recruitment of student-athletes is very competitive, and, in general terms, coaches need support in turning a scouted prospective student-athlete into an enrolled student.
Club Sports & Other Groups

With these programs that are typically a bit less selective, it is possible to plan marketing strategies that target bigger groups. Working alongside club leaders, there can be targeted efforts to find prospective students using:
Social Media Campaigns – Target campaigns to specific groups in regions that can be successful.

Seek out support in tailoring promotions to suit local knowledge and language skills.

Use of Ambassadors – Build relationships with international alumni, recruiters, and clubs in the regions you are recruiting. Incentivize these people to find leads and recommend candidates.

Identifying lucrative markets and building language-specific marketing tools to attract candidates – build a webpage or interactive brochure targeting that specific type of interest. For example, build an Esports brochure in Swedish that would resonate with a Swedish student who is passionate about gaming. These materials can turn a student passively exploring studying abroad into a motivated applicant.
It cannot be underestimated how competitive it is for each step of the recruitment process and how simple it is to lose a candidate to another school or lose interest altogether. Efficiency can be enhanced through the combination of targeting students based not just on their academic/financial preferences but also their interests and engaging with them on this using good processes and tools.
Want to know more about recruiting student-athletes to your programs?
Keystone Academic Solutions offers a wide range of solutions designed to help promote your institution and recruit the right students for your programs. We've now extended our expertise to include the Keystone Sports Network, offering specialized consulting services for institutions interested in recruiting international student-athletes.
Book a demo to find out more about the Keystone Sports Network.