Social media has exploded in the past 10 years, and more recently, we have seen the rise of influencers.
Platforms like Instagram, YouTube, and TikTok have given rise to social influencers – individuals who have a large following on social media and can influence their followers in various ways, usually in return for money.
There is no doubt social influencers have become part of our buying decisions and it is no surprise that universities are starting to turn to influencers as well.
Influencers can be used in an academic setting to promote programs, schools, admissions, or to market new initiatives or events on campus.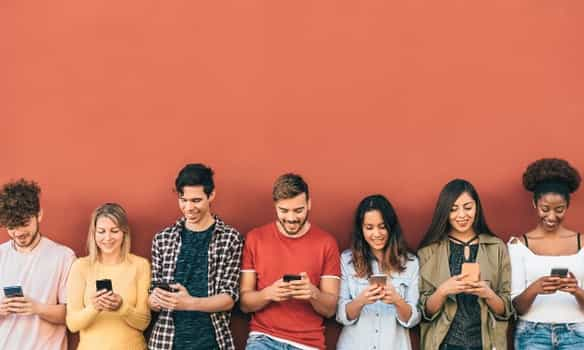 Suggestions are starting to form on how universities and the higher education sector will recruit Generation Alpha – and influencers may play a key role in that.
While their oldest members are currently only 12 years old, institutions are starting to plan some 20 years to prepare for converting Alpha leads into enrollments.
This newest generation, which counts for children born between 2010 and 2025, is expected to be the most technologically advanced generation, raised in a digital world surrounded by voice recognition, artificial intelligence, and most importantly, video content.
While some of them are even yet to be born, it is anticipated that they will be heavily influenced by social media. Analysis from Kepios said 58.7% of the world's population is on social media in 2022 with millions of people creating new accounts every day.
Universities have had social media for decades and social media account takeovers aren't a thing of the past. But how will institutions utilize influencers – whether they are their own students or not – to help turn leads into admissions.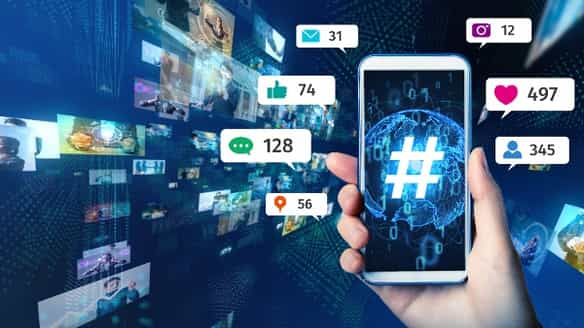 Trust
Research, as quoted on Forbes, showed that 50% of millennials feel they know influencers better than they know their own friends. As a result, 7 out of 10 consumers trust influencers' recommendations just as much as they trust their friends' opinions.
A 2019 study from Rakuten Advertising found 87 percent of shoppers admit they have been prompted to buy something by an influencer.
Part of the power of social influencers is that they are seen as more trustworthy than traditional advertising campaigns, which may be viewed skeptically by some potential students. This trustworthiness can be extremely valuable for universities, as it can increase the likelihood that social media users will actually consider applying to a school they see being promoted by an influencer.
Out of reach
They also have large followings on platforms like Instagram and TikTok, which universities may not be able to compete with. This gives them a powerful reach that can be very effective for marketing and promoting university programs and admissions.
Additionally, social influencers can engage students in a way traditional marketing efforts might not. These social media "celebrities" often have a more casual, relatable tone to their content, which can make them particularly effective at communicating with the younger generation of students.
Reputation risk
There is some scepticism if social media influencers are an effective way to market universities, as most of their followers are not interested in higher education.
Some influencers tend to focus on more "frivolous" topics and trends, rather than higher-level academic issues. This can lead to social content which is not relevant or appealing to the target audience and may ultimately ruin a school's reputation by belittling the importance of their programs if they are published alongside the more "frivolous" content.
A buying choice
Some schools have found success with this modern marketing strategy, but others have found it doesn't suit the style of their institution.
Universities can't adopt the same marketing techniques as retailers when it comes to using social influencers to increase sales, but that doesn't mean they shouldn't or won't be utilized.
While we try not to think about choosing a university as a buying choice, there still is a financial transaction involved.
And as social media continues to evolve and continually increase in popularity, it is likely we will see more universities working with influencers to attract new students.
WATCH ON DEMAND WEBINAR: